Rayence DR from Z&Z Medical
Rayence flat panel detectors provide the highest image quality and reliability available in today's market. This is achieved through years of research and development and a history of pairing stringent manufacturing quality control standards with superior components. The outcome revolutionized the flat panel detector industry and allows us to offer a premier product without compromise.

XMARU 1417PGA/PCA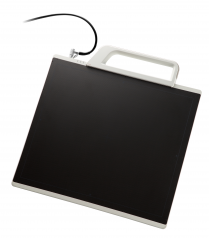 The Rayence Xmaru 1417 Series is the latest in innovative cassette sized flat panel technology. The durable, ultra-thin, and light weight design makes it the most ideal 14"x17" flat panel detector. The 1417 Series is designed to be compatible with X-Ray systems that use ISO 4090-compliant 35 x 43 cm x-ray cassettes, which paves the way for seamless and hassle free upgrades for any x-ray application. Whether moving from film or CR to DR, upgrading existing technology or installing a new DR system, the Rayence Xmaru 1417 Series is an economical choice for superior image quality.
XMARU 1717SGC/SCC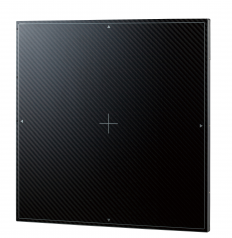 1717SGC/SCC is a cassette type detector embodying the technological power and know-how of Rayence, a global enterprise specializing in sensors. This cassette type detector allows you to experience True Flat Panel Digital Imaging Technology without deforming existing cassette sized bucky Its 15mm thickness allows existing detectors using film to be easily digitalized, and its minimized dead space helps the user take pictures of large areas without difficulty. In addition, its removable handle increases user's convenience.The 1717 SGC/SCC will become the universal and economical digital solution needed to meet your clinical requirements.
XMARU ChiroView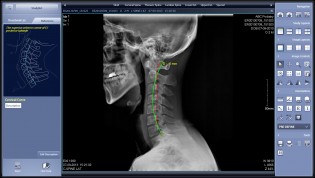 The Xmaru Chiropractic Viewer is a robust viewer that comes with many features and tools for today's chiropractors. This stand-alone viewer comes with over fifty advanced measurement tools for today's chiropractic practice.