Thanks to our focused industry insight, we've developed a unique disinfectant solution designed to address the specific needs of ultrasound equipment. The result is a highly targeted wipe that provides doctors and hospitals with disinfecting abilities, cost-savings,and convenient benefits including:

Easy clean-up. Top quality fabric with antibacterial formula, disinfects while cleaning up messes. Textured to pick up particles. Cloths quickly remove dirt, spots, and smudges while killing 99.9% of germs, bacteria, and viruses.

Machine protection. Non-abrasive, non-damaging wipes keep equipment looking like new.

Ultra-stick-grip. Ultra-stick adhesive keeps package fixed firmly. Prevents wipes from getting lost and visibly reminds staff to use specialty wipes for ultrasound cleaning.

Convenient packaging. Dispenses wipes like a tissue. Just pull, wipe, and toss.

Used for everyday cleaning, SONO Ultrasound Wipes destroy pathogens including MRSA, HIV, and staph–and inhibit the growth of mold and mildew as well as the odors caused by them. The Patent Pending, EPA approved solution is ammonia, phosphate, solvent and bleach free with low alcohol levels and can also be used on EKG machines, Stress units, patient monitoring units, mammography plates and other medical devices.

SONO Ultrasound Wipes kill 47 different pathogens.

Testing has also been done in accordance with EPA performance standards for animal viruses, organisms, trichophyton mentagrophytes, viruses, and bacteria. SONO Ultrasound Wipes meets OSHA's Bloodborne Pathogen Standard 1910.1030. For complete details see list on back, or view our here: formulation data sheet
HOW TO clean and disinfect your transducer.
STEP ONE: Clean off gel prior to wiping with SONO. Take one cloth and wipe down the lens and surrounding surfaces of the transducer.
SONO Is safe to use on all areas of your ultrasound equipment including the keyboard, trackball, touchscreen and LCD screen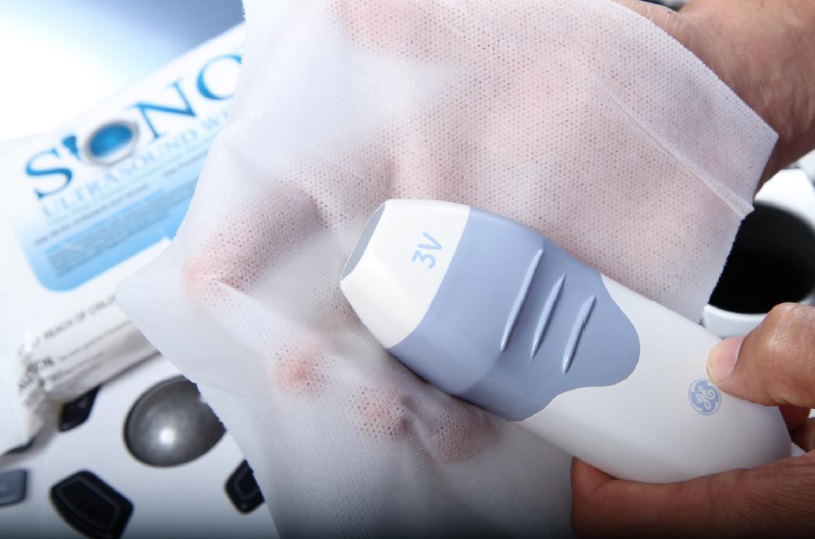 STEP TWO: Wrap the wipe around the transducer and leave the transducer in the holder to keep surface wet.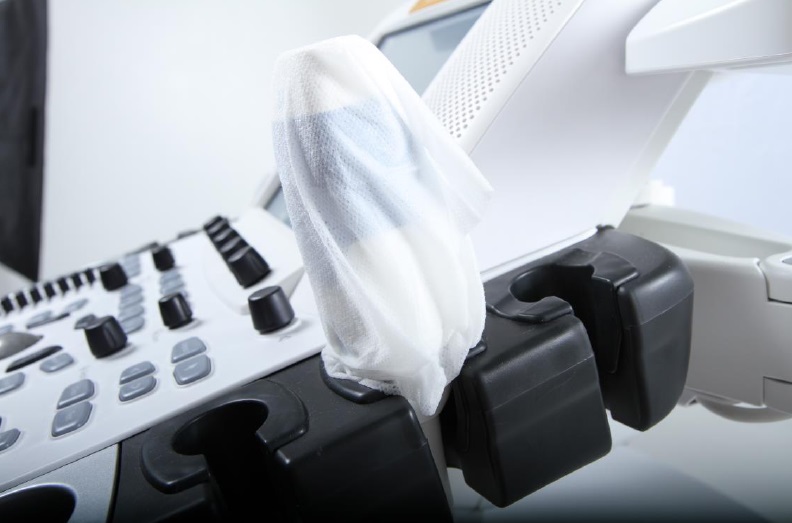 STEP THREE: Leave in holder while you prepare for your next patient.
Try to keep wipe on transducer at least 4 minutes. 10 minutes if disinfecting for norovirus or coronavirus.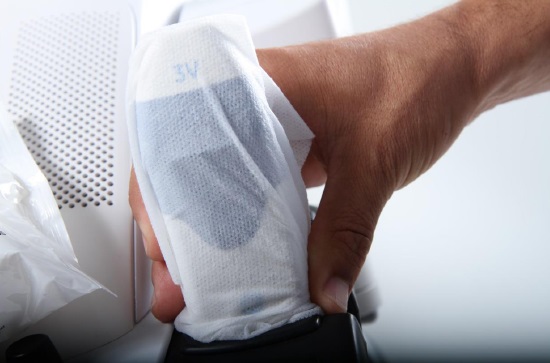 STEP FOUR: Wipe down the cable after you are done disinfecting the head.