Patient Comfort Sponges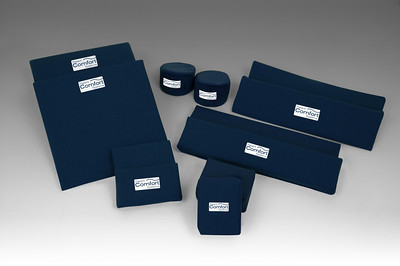 FEATURES & BENEFITS
Patient Comfort Systems' patent pending technology
assures durability and patient safety.

Advanced Viscoelastic Material
• Permanent antimicrobial agent to inhibit the growth of 99.9% of
harmful bacteria.
• Decreased patient motion during scans due to enhanced patient comfort.
• Increased patient satisfaction.
• The ultimate in pressure management technology for MRI, CT,
and PET scanners.
• Reduces peak pressure, friction and pressure for improved blood flow.
• Exceptional radiolucent qualities.