An x-ray grid is a device consisting of a series of narrow lead strips closely spaced on their edges and separated by spacers of low density material.
X-ray grids improve the quality of a radiograph by trapping most of the scattered radiation, the biggest contributing factor to poor diagnostic quality. Introducing an x-ray grid between the x-ray beam and the film or plate will provide a clearer and more detailed image.
Let the experts at Z&Z Medical help you choose the grid that fits your needs. We stock many sizes and configurations including grids for CR, DR, C-Arm, decubitus, mammography, and standard applications.
Available in 34-44 focal distance or 40-72 focal distance and 6:1, 8:1, 10:1 and 12:1 grid ratio.
Protect your grid investment by adding a protective cover
X-rays grids are fragile and expensive pieces of equipment. Extend the life of your grid by having it encased in a grid enclosure from Z&Z Medical.
Four standard solutions to guard against accidents and abuse to your x-ray grid.
Grid Pro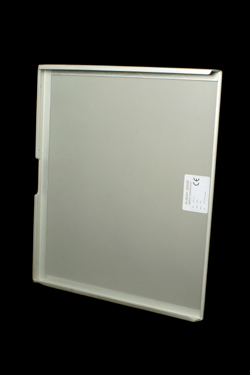 • Lightweight, high grade, aluminum
• Great for portable usage
• Vinyl coating for patient comfort
• Reinforced welded corners
• Available in 10x12, 14x17, and 24x30
• Custom manufactured as ordered
• Easy-out handling
Drop on Encasement (Grid Cap)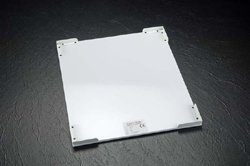 • Made of lightweight polypropylene
• Corners are powder coated steel for durability
• Sleek, comfortable design for easy handling
Encasement with Channels (Slip On)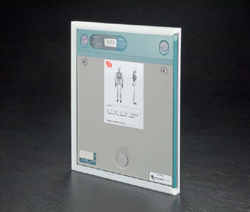 • Most versatile grid stabilizer
• Made of lightweight polycarbonate material
• Cassette easily slides in and out of channels
• Provides minimal disruption to patient during multiple exposures
Flat Encasement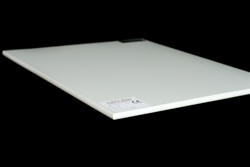 • Made of lightweight polypropylene
• Fully enclosed
• Most cost-effective grid protection
Our grid encasements carry a one year warranty against manufacturer defect and custom orders are always accepted.
| | |
| --- | --- |
| Item Number | GRS1518103 |
| Warranty | No |
| Special Price | $226.00 |
| International Shipping | Yes |